My Blog
Posts for: April, 2015
By Penny Creek Family and Implant Dentistry
April 23, 2015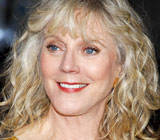 After her husband, producer Bruce Paltrow, succumbed to oral cancer in 2002, actress Blythe Danner made it her mission to help save other families from the heartache she and her children (Jake and Gwyneth Paltrow) suffered with his loss. Now active with the Oral Cancer Foundation, Blythe uses her fame to bring awareness to the disease, which she says she and her family knew very little about before Bruce received his diagnosis.
In an interview with People magazine, Blythe said she believes her husband's cancer could have been detected earlier if the family had been alert to the symptoms.
"For months I had noticed Bruce's voice was hoarse," she said. "I started asking him to see a doctor. But he kept saying, 'No, no, no, I'm fine.' "
When a lump became visible in his neck, he did go to the doctor and found he had a tumor in his throat. The cancer eventually spread to his lymph nodes. Compounding Blythe's sadness is the feeling that she might have been able to do something to prevent her husband's death.
"I feel tremendously guilty," she told the magazine, noting that she wishes she had simply insisted her husband get himself checked out. "Education and early detection are so important," she said of her campaign to raise awareness. "That's why I'm doing this."
Though Bruce Paltrow was a smoker, it's important to note that young, non-smokers comprise the fastest-growing segment of the population being diagnosed with the disease. That's because a sexually transmitted virus known as HPV16 is now a major cause of oral cancer.
Oral cancer screenings are yet another good reason to make regular semi-annual visits to the dentist. We have the training to notice oral abnormalities, and to monitor and/or biopsy any suspicious lesions. At your oral cancer screening, we will feel your neck for lumps and inspect your lips and all inside surfaces of the mouth, including the back of your throat.
Of course, if you or a loved one experience persistent hoarseness, white or red patches or other changes in your mouth or tongue that don't go away in a few weeks, please don't hesitate to come in and see us.
If you have any concerns about oral cancer, please contact us or schedule an appointment for a consultation. You can learn more about the disease in the Dear Doctor magazine article "Oral Cancer."
By Penny Creek Family and Implant Dentistry
April 08, 2015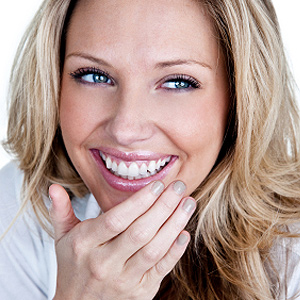 We now have an amazing repertoire in dentistry to restore the look and function of damaged or missing teeth. From tooth-colored crowns to life-like dental implants, we can turn an embarrassing smile into one you're confident to show the world.
But what if your teeth are visually unappealing but structurally sound? Perhaps they're slightly irregular or discolored — do you still need the "heavy artillery" in our arsenal of restoration options?
Not at all — dental veneers that provide amazing aesthetic results with minimal tooth preparation may be an appropriate restoration choice for you. As the name implies, veneers are a thin layer of dental material (usually porcelain) that's permanently bonded to the outside of a tooth. Veneers can be shaped to resemble natural teeth — especially effective for changing the appearance of small or slightly misshapen teeth — and can be customized to match an individual patient's tooth color.
Veneered teeth require very little preparation compared to other restorations; still, most veneer applications do require some permanent enamel removal so that the applied veneers appear natural. In recent years, however, changes in veneer design and materials have made it possible for some patients to receive veneers without some tooth prep.
If taken care of properly, veneers can last anywhere from seven to twenty years (in some cases, more). While their material composition and the bonding process can withstand normal biting forces, wearers need to keep in mind porcelain is a form of glass — excessive twisting or pressures from excessive grinding habits could cause them to shatter.
And because veneers are made of an inert, non-living material, they can't adapt to any changes that may occur biologically to your teeth and gums and may need to be updated at some point in the future. The good news is that a loosened veneer can often be repaired.
If you'd like to know if you're a good candidate for this cost-effective, minimally invasive option, visit us for an examination. Balancing all the factors, porcelain veneers just may be your answer to achieving a better smile.
If you would like more information on porcelain veneers, please contact us or schedule an appointment for a consultation. You can also learn more about this topic by reading the Dear Doctor magazine article "Porcelain Veneers."