My Blog
Posts for: November, 2015
By Penny Creek Family and Implant Dentistry
November 20, 2015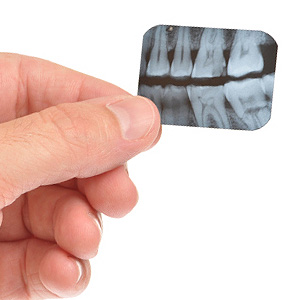 One of the most widely used forms of dental imaging is the bitewing x-ray. So called because of the shape of the device that holds the exposable film a patient clenches between their back teeth, the bitewing x-ray is an effective means for detecting the earliest stages of tooth decay.
These early signs are small lesions on a tooth surface caused by mineral loss in the enamel. While we can identify them on front teeth through visual examination or bright lighting, they're nearly impossible to see on the biting surfaces of back teeth. The bitewing x-ray solves this problem.
During the procedure, a narrow beam of x-rays is directed at the back teeth area. Since X-rays can transmit through solid matter, they pass through the teeth and gums to expose the film attached to the bitewing assembly.
X-rays pass through matter at different rates depending on the density of the tissue — a slower rate for harder tissues like teeth and bone and a faster rate for soft tissues like the gums. As a result, x-rays through teeth expose less of the film and appear as a lighter image than the gums. This difference is so precise even a tooth's softer dentin appears slighter darker than its harder outer enamel.
This precision helps us identify decay lesions. Because the lesions on the enamel are less dense than the normal enamel, they'll appear as dark spots. By detecting them at this stage we have a better chance for reversing the effects of decay or at least minimizing damage that's already occurred.
Because x-rays emit radiation, there's a natural concern about over-exposure and we go to great lengths to reduce it. Children may undergo a bitewing x-ray twice a year for developing teeth, while adults with healthy teeth are typically x-rayed just once a year. Advances in digital film and other technology have also helped lower the exposure rate.
Today's standard 4-film bitewing x-ray produces about four days worth of what we receive on average from normal background radiation, so the health risk is quite negligible. The benefit, on the other hand, is much greater — the early detection of tooth decay could ultimately save a tooth.
If you would like more information on the use of bitewing x-rays in dental care, please contact us or schedule an appointment for a consultation.
By Penny Creek Family and Implant Dentistry
November 05, 2015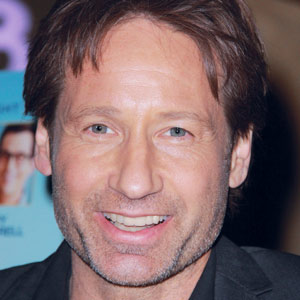 In real life he was a hard-charging basketball player through high school and college. In TV and the movies, he has gone head-to-head with serial killers, assorted bad guys… even mysterious paranormal forces. So would you believe that David Duchovny, who played Agent Fox Mulder in The X-Files and starred in countless other large and small-screen productions, lost his front teeth… in an elevator accident?
"I was running for the elevator at my high school when the door shut on my arm," he explained. "The next thing I knew, I was waking up in the hospital. I had fainted, fallen on my face, and knocked out my two front teeth." Looking at Duchovny now, you'd never know his front teeth weren't natural. But that's not "movie magic" — it's the art and science of modern dentistry.
How do dentists go about replacing lost teeth with natural-looking prosthetics? Today, there are two widely used tooth replacement procedures: dental implants and bridgework. When a natural tooth can't be saved — due to advanced decay, periodontal disease, or an accident like Duchovny's — these methods offer good looking, fully functional replacements. So what's the difference between the two? Essentially, it's a matter of how the replacement teeth are supported.
With state-of-the-art dental implants, support for the replacement tooth (or teeth) comes from small titanium inserts, which are implanted directly into the bone of the jaw. In time these become fused with the bone itself, providing a solid anchorage. What's more, they actually help prevent the bone loss that naturally occurs after tooth loss. The crowns — lifelike replacements for the visible part of the tooth — are securely attached to the implants via special connectors called abutments.
In traditional bridgework, the existing natural teeth on either side of a gap are used to support the replacement crowns that "bridge" the gap. Here's how it works: A one-piece unit is custom-fabricated, consisting of prosthetic crowns to replace missing teeth, plus caps to cover the adjacent (abutment) teeth on each side. Those abutment teeth must be shaped so the caps can fit over them; this is done by carefully removing some of the outer tooth material. Then the whole bridge unit is securely cemented in place.
While both systems have been used successfully for decades, bridgework is now being gradually supplanted by implants. That's because dental implants don't have any negative impact on nearby healthy teeth, while bridgework requires that abutment teeth be shaped for crowns, and puts additional stresses on them. Dental implants also generally last far longer than bridges — the rest of your life, if given proper care. However, they are initially more expensive (though they may prove more economical in the long run), and not everyone is a candidate for the minor surgery they require.
Which method is best for you? Don't try using paranormal powers to find out: Come in and talk to us. If you would like more information about tooth replacement, please contact us or schedule an appointment for a consultation. You can learn more in the Dear Doctor magazine articles "Crowns & Bridgework," and "Dental Implants."