My Blog
Posts for: April, 2016
By Penny Creek Family and Implant Dentistry
April 27, 2016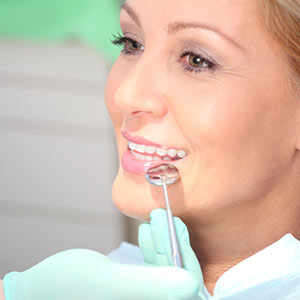 The mark of a great dental restoration is that you can't see it. It's there in plain sight, but others observing your new and improved smile can't tell the difference between the restoration and your natural teeth. Everything looks, well, natural.
That's the great advantage of dental porcelain. A dental technician with technical skill and artistic flair can form this inorganic, ceramic material into a life-like replica of your tooth, with a shape and color that blends in with the rest of your teeth. And because of its strength properties, porcelain restorations can hold up to the normal chewing and biting forces in your mouth, as long as you use prudence when biting down on hard substances.
Porcelain is also highly adaptable to different kinds of restorations. For natural teeth still viable but no longer attractive, porcelain can be the main ingredient in two very popular and effective restorations, the veneer and the crown. Although the porcelain material is the same for both, their construction and application are quite different.
Veneers are very thin laminated layers of dental porcelain custom-colored and shaped for bonding to the outer visible portion of a tooth. They're a great solution for relatively decay-free teeth that have minor to moderate defects like chipping, slight misalignment or heavy staining. They often require some permanent removal of tooth enamel to ensure their appearance isn't too bulky, but causes minimal impact to the tooth.
Crowns, on the other hand, are complete tooth replicas that are bonded in place over an existing tooth like a cap. They're a good choice for teeth in which the root and inner layers are still viable, but the tooth has been significantly damaged by decay or trauma. They're also useful as a protective cover for teeth that have undergone root canal treatment. But unlike the minimal impact of veneers, crowns require significant tooth alterations to accommodate them.
In either case, though, the end result is much the same: both crowns and veneers can be fashioned to precisely mimic the shape, color and texture of natural teeth. In skillful hands, these porcelain restorations can transform your smile for the better and no one but you and your dentist will ever need to know.
If you would like more information on porcelain restorations, please contact us or schedule an appointment for a consultation. You can also learn more about this topic by reading the Dear Doctor magazine article "Porcelain Crowns & Veneers."
By Penny Creek Family and Implant Dentistry
April 12, 2016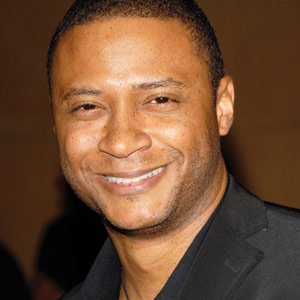 Can you have healthy teeth and still have gum disease? Absolutely! And if you don't believe us, just ask actor David Ramsey. The cast member of TV hits such as Dexter and Arrow said in a recent interview that up to the present day, he has never had a single cavity. Yet at a routine dental visit during his college years, Ramsey's dentist pointed out how easily his gums bled during the exam. This was an early sign of periodontal (gum) disease, the dentist told him.
"I learned that just because you don't have cavities, doesn't mean you don't have periodontal disease," Ramsey said.
Apparently, Ramsey had always been very conscientious about brushing his teeth but he never flossed them.
"This isn't just some strange phenomenon that exists just in my house — a lot of people who brush don't really floss," he noted.
Unfortunately, that's true — and we'd certainly like to change it. So why is flossing so important?
Oral diseases such as tooth decay and periodontal disease often start when dental plaque, a bacteria-laden film that collects on teeth, is allowed to build up. These sticky deposits can harden into a substance called tartar or calculus, which is irritating to the gums and must be removed during a professional teeth cleaning.
Brushing teeth is one way to remove soft plaque, but it is not effective at reaching bacteria or food debris between teeth. That's where flossing comes in. Floss can fit into spaces that your toothbrush never reaches. In fact, if you don't floss, you're leaving about a third to half of your tooth surfaces unclean — and, as David Ramsey found out, that's a path to periodontal disease.
Since then, however, Ramsey has become a meticulous flosser, and he proudly notes that the long-ago dental appointment "was the last we heard of any type of gum disease."
Let that be the same for you! Just remember to brush and floss, eat a good diet low in sugar, and come in to the dental office for regular professional cleanings.
If you would like more information on flossing or periodontal disease, please contact us today to schedule an appointment for a consultation. You can also learn more by reading the Dear Doctor magazine article "Understanding Gum (Periodontal) Disease."