My Blog
Posts for: October, 2017
By Penny Creek Family and Implant Dentistry
October 29, 2017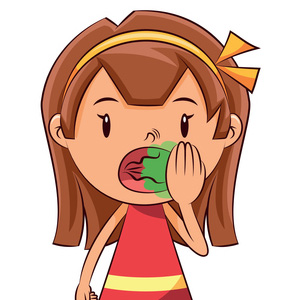 Even the sweetest children don't always have sweet-smelling breath. If your child has persistent bad breath, it may be for one of the following reasons:
POOR ORAL HYGIENE HABITS. Bad breath often results from bacteria on the teeth and tongue that is not effectively removed during brushing and flossing.
Tip: To encourage thorough cleaning as children are developing their oral hygiene habits, try handheld flossers that are colorful and easy to use, sing or play music to make brushing time fun, or try an electric toothbrush with a timer or a tooth-brushing app that keeps kids brushing for a full two minutes.
PLAQUE BUILDUP, TOOTH DECAY AND GUM DISEASE: Plaque, a sticky bacterial biofilm, can build up on tooth surfaces, between the teeth and under the gum line and can lead to tooth decay and gum disease. These conditions may result in bad breath.
Tip: Stay on top of your child's oral hygiene at home, and keep up with regular dental visits for professional cleanings and checkups.
POST-NASAL DRIP: This common cause of foul-smelling breath in children results when excessive mucus is produced and drips down the back of the throat.
Tip: Schedule an appointment with your child's pediatrician to determine and treat the cause.
MOUTH BREATHING. Breathing through the mouth instead of the nose can cause a dry mouth. This can lead to increased oral bacteria, which can cause bad breath. If children breathe through the mouth all the time, not just because of a temporary cold or allergies, your child is at greater risk for tooth decay and gum disease.
Tip: If your child is a chronic mouth breather, schedule a dental visit so we can check for any adverse effects on dental health. Note that over time, habitual mouth breathing may lead to poor alignment of the teeth. An ear, nose and throat (ENT) specialist can treat problems with tonsils, adenoids and sinuses — common causes of mouth breathing.
FOREIGN OBJECT IN THE NOSE. It wouldn't be the first time a child has stuck a pea or other small object up their nose â?? or their sibling's nose — only to find that it won't come back out. A foreign body in the nasal passage can cause infection and lead to bad breath.
Tip: Don't try to remove the object at home, as part of it may remain in the nasal passage. A medical professional will have the right equipment to dislodge the object more comfortably.
MEDICATION. Children who take antibiotics for a long time may develop a fungal infection (thrush) in the mouth. Other medications can cause bad breath due to the way they break down in the body.
Tip: Call your pharmacist if you have a question about medications and bad breath.
MEDICAL CONDITION. Infections of the throat, sinus or tonsils can cause bad breath, as can more serious health conditions.
Tip: If your child's breath is unpleasant for an extended period of time, get it checked out by a health professional.
If you are concerned about your child's breath, schedule a visit. We are happy to remind your child of proper brushing techniques and check for other problems that need to be addressed.
For more on young children's oral health, read "How to Help Your Child Develop the Best Habits for Oral Health" and "Why See a Pediatric Dentist?"
By Penny Creek Family and Implant Dentistry
October 14, 2017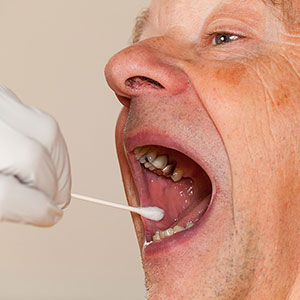 A half million people are diagnosed every year with oral cancer. While other cancers are more prevalent, oral cancer is among the most dangerous with only a fifty percent five-year survival rate.
A major reason for this low rate is because this fast growing cancer is difficult to detect early — diagnosis comes far too often after the disease has already well advanced. In an effort to detect cancer earlier many dentists visually screen for oral abnormalities during checkups, especially patients over fifty, tobacco or heavy alcohol users, patients with a family history of cancer or a medical history of exposure to the sexually transmitted human papilloma virus, HPV-16.
If they detect an abnormality, the dentist often refers the patient to an oral surgeon or other specialist for a possible biopsy. In this procedure the surgeon removes a sample of the abnormal tissue, which is then examined microscopically for cancer cells. A biopsy remains the most effective way to diagnose oral cancer.
Because of the disease's aggressive nature, many dentists lean to the side of caution when referring patients for biopsy. As a result 90% of oral biopsies reveal no cancer. Reducing the number of biopsy referrals is highly desirable, especially for the patient undergoing the procedure. Tissue samples tend to be large to ensure complete detection of any cancer cells. Depending on the size and location of the sample, there may be a risk for loss of function or disfigurement.
A new screening tool using a sample of a patient's saliva could help reduce the number of biopsy referrals. Besides DNA, saliva also contains dormant genes called biomarkers that activate in response to the presence of a specific disease. This particular saliva test identifies those biomarkers for oral cancer if they're present.
A sample with a low score of biomarkers indicates no cancer present (with a statistical confidence of 99%). A medium or high score indicates cancer may be present, but only a biopsy can determine for sure. Using this test, dentists might be able to reduce the number of biopsy referrals and instead be able to employ watchful waiting in certain cases. Because of its simplicity and non-invasiveness, saliva screening could help identify oral cancer earlier.
If you would like more information on early detection and treatment for oral cancer, please contact us or schedule an appointment for a consultation.