My Blog
Posts for: April, 2021
By Penny Creek Family and Implant Dentistry
April 17, 2021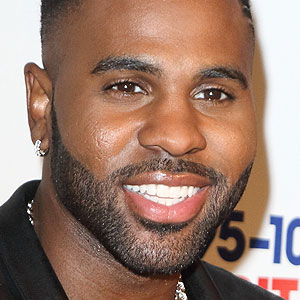 We're all tempted occasionally to use our teeth in ways that might risk damage. Hopefully, though, you've never considered anything close to what singer, songwriter and now social media persona Jason Derulo recently tried in a TikTok video—attempting to eat corn on the cob spinning on a power drill. The end result seemed to be a couple of broken front teeth, although many of his followers suspected an elaborate prank.
Prank or not, subjecting your teeth to "motorized corn"—or a host of other less extreme actions or habits—is not a good thing, especially if you have veneers, crowns or other dental work. Although teeth can withstand a lot, they're not invincible.
Here, then, are four things you should do to help ensure your teeth stay healthy, functional and intact.
Clean your teeth daily. Strong teeth are healthy teeth, so you want to do all you can to prevent tooth decay or gum disease. Besides semi-annual dental cleanings, the most important thing you can do is to brush and floss your teeth daily. These hygiene tasks help remove dental plaque, a thin biofilm that is the biggest culprit in dental disease that could weaken teeth and make them more susceptible to injury.
Avoid biting on hard objects. Teeth's primary purpose is to break down food for digestion, not to break open nuts or perform similar tasks. You should also avoid habitual chewing on hard objects like pencils, nails or ice to relieve stress. And, you may need to be careful eating apples or other foods with hard surfaces if you have veneers or composite bonding on your teeth.
Wear a sports mouthguard. If you or a family member are regularly involved with sports like basketball, baseball/softball or football (even informally), you can protect your teeth from facial blows by wearing an athletic mouthguard. Although you can obtain a retail variety in most stores selling sporting goods, a custom-made guard by a dentist offers the best protection and comfort.
Visit your dentist regularly. As mentioned before, semi-annual dental cleanings help remove hidden plaque and tartar and further minimize your risk of disease. Regular dental visits also give us a chance to examine your mouth for any signs of decay or gum disease, and to check on your dental health overall. Optimizing your dental health plays a key part in preventing dental damage.
You should expect an unpleasant outcome involving your teeth with power tools. But a lot less could still damage them: To fully protect your dental health, be sure you practice daily oral care, avoid tooth contact with hard objects and wear a mouthguard for high-risk physical activities.
If you would like more information on caring for your cosmetic dental work, please contact us or schedule a consultation. To learn more, read the Dear Doctor magazine articles "Porcelain Veneers" and "An Introduction to Sports Injuries & Dentistry."
By Penny Creek Family and Implant Dentistry
April 07, 2021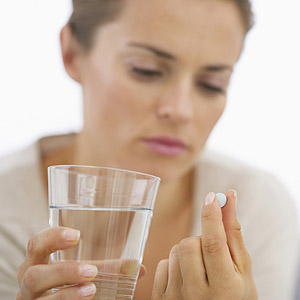 Narcotics have long played an important role in easing severe pain caused by disease, trauma or treatment. Healthcare professionals, including dentists, continue to prescribe them as a matter of course.
But narcotics are also addictive and can be dangerous if abused. Although addictions often arise from using illegal drugs like heroin, they can begin with prescriptive narcotics like morphine or oxycodone that were initially used by patients for legitimate reasons.
As a result, many healthcare providers are looking for alternatives to narcotics and new protocols for pain management. This has led to an emerging approach among dentists to use non-addictive non-steroidal anti-inflammatory drugs (NSAIDs) as their first choice for pain management, reserving narcotics for more acute situations.
Routinely used by the public to reduce mild to moderate pain, NSAIDs like acetaminophen, ibuprofen or aspirin have also been found to be effective for managing pain after many dental procedures or minor surgeries. NSAIDs also have fewer side effects than narcotics, and most can be obtained without a prescription.
Dentists have also found that alternating ibuprofen and acetaminophen can greatly increase the pain relief effect. As such, they can be used for many more after-care situations for which narcotics would have been previously prescribed. Using combined usage, dentists can further limit the use of narcotics to only the most severe pain situations.
Research from the early 2010s backs up this new approach. A study published in the Journal of the American Dental Association (JADA) concluded that patients receiving this combined ibuprofen/acetaminophen usage fared better than those only receiving either one individually. The method could also match the relief power of narcotics in after care for a wide range of procedures.
The NSAID approach is growing in popularity, but it hasn't yet displaced the first-line use of narcotics by dental professionals. The hesitancy to adopt the newer approach is fueled as much by patients, who worry it won't be as adequate as narcotics to manage their pain after dental work, as with dentists.
But as more patients experience effective results after dental work with NSAIDs alone, the new approach should gain even more momentum. And in the end, it promises to be a safer way to manage pain.
If you would like more information on dental pain management, please contact us or schedule an appointment for a consultation. You can also learn more about this topic by reading the Dear Doctor magazine article "Are Opioids (Narcotics) the Best Way to Manage Dental Pain?"