My Blog
Posts for tag: fluoride
By Penny Creek Family and Implant Dentistry
February 04, 2016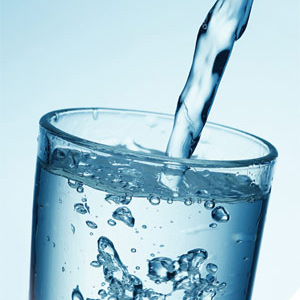 Fluoride has been proven to strengthen tooth enamel against decay. That's why it's not only added to toothpaste and other dental products, but also to drinking water — in nearly three-quarters of U.S. water systems.
While research has eased most serious health questions about fluoride, there remains one moderate concern. Too much fluoride over time, especially in infants and young children, could lead to "enamel fluorosis," an excess of fluoride in the tooth structure that can cause spotting or streaking in the enamel. While often barely noticeable, some cases of fluorosis can produce dark staining and a pitted appearance. Although not a symptom of disease, fluorosis can create a long-term cosmetic concern for the person.
To minimize its occurrence, children under the age of 9 shouldn't regularly ingest fluoride above of the recommended level of 0.70 ppm (parts per million). In practical terms, you as a parent should monitor two primary sources of fluoride intake: toothpaste and drinking water.
Young children tend to swallow toothpaste rather than spit it out after brushing, which could result in too much fluoride ingestion if the amount is too great. The American Academy of Pediatric Dentistry therefore recommends a small "smear" of toothpaste for children under two, and a pea-sized amount for children up to age six. Brushing should also be limited to no more than two times a day.
Your child or infant could also take in too much fluoride through fluoridated drinking water, especially if you're using it to mix infant formula. You should first find out the fluoride levels in your local water system by contacting the utility or the health department. If your system is part of the U.S. Centers for Disease Control and Prevention's (CDC) "My Water's Fluoride" program, you may be able to access that information on line at http://apps.nccd.cdc.gov/MWF/Index.asp.
If the risk for developing fluorosis in your area is high, you can minimize your infant's intake with a few recommendations: breastfeed rather than use formula; use "ready-to-feed" formula that doesn't need mixing and contains lower fluoride levels; and use bottled water specifically labeled "de-ionized," "purified," "de-mineralized," or "distilled."
Fluoride can be a wonderful adjunct to dental care in reducing risk for tooth decay. Keeping an eye on how much fluoride your child takes in can also minimize the chance of future appearance problems.
If you would like more information on the possible effects of fluoride on young children, please contact us or schedule an appointment for a consultation. You can also learn more about this topic by reading the Dear Doctor magazine article "Tooth Development and Infant Formula."
By Penny Creek Family and Implant Dentistry
October 21, 2015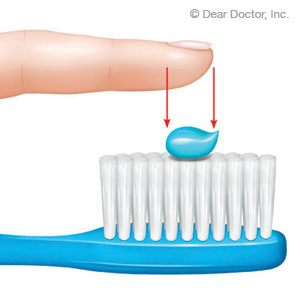 Since the 1950s fluoride has played an important role in the fight against tooth decay as an additive to hygiene products and many public water supplies. But although a proven cavity fighter, some have questioned its safety over the years.
To date, though, the only substantiated health risk from fluoride use is a condition known as enamel fluorosis, which occurs when too much fluoride is ingested during early tooth development as the mineral embeds in the tooth structure. Fluorosis can cause changes in the enamel's appearance, ranging from barely noticeable white streaking to darker visible staining and a pitted texture.
Fluorosis is primarily a cosmetic problem and not a serious health issue. The staining on otherwise sound teeth, however, is permanent and more severe cases may require extensive bleaching treatment to improve appearance. The best strategy is to prevent fluorosis by monitoring and limiting your child's fluoride intake, until about age 9.
Tooth decay is a more serious condition than fluorosis so we're not advocating you eliminate fluoride but that you keep your family's intake within safe levels. The first step is to determine just how much that intake is now, particularly if you drink fluoridated water. If you have public water, you may be able to find its fluoridation level online at apps.nccd.cdc.gov or call the utility directly.
You should also be careful about the amount of toothpaste your child uses to brush their teeth. Children under two need only a trace (a "smear") on the brush, and children between the ages of 2 and 6 a pea-sized amount. And, they should brush no more than twice a day.
Another possible concern is infant formula, especially mixable powder. While the formula itself doesn't contain fluoride, water mixed with it may. If you live in an area with increased fluorosis risk, consider breast-feeding (breast milk has little fluoride), using ready-to-feed formula, or mixing powdered formula with bottled water labeled "de-ionized," "purified," "demineralized" or "distilled."
We'll be glad to help assess your family's current fluoride intake and advise you on making adjustments to bring it into normal ranges. Taking in the right amount of fluoride assures you and your children receive the most benefit and protection from it, while avoiding future smile problems.
If you would like more information on managing your family's fluoride intake, please contact us today to schedule an appointment for a consultation. You can also learn more about this topic by reading the Dear Doctor magazine article "Tooth Development and Infant Formula."
By Penny Creek Family & Implant Dentistry
February 14, 2011
For decades, fluoride has been held in high regard by the dental community as an important mineral that strengthens tooth enamel, which thereby helps to prevent decay of tooth structures.
Water fluoridation is endorsed by nearly every major health and safety-related organization in the world. Communities make it a common practice to "fluoridate" their drinking supplies in order for the general population to benefit from this inexpensive and effective preventative treatment. According to the American Dental Association, more than 144 million U.S. residents in more than 10,000 communities drink fluoridated water, most from public water supplies with sodium fluoride added artificially.
Bottled water, home water treatment systems, and fluoride exposure
Can the consistent use of bottled water result in individuals missing the benefits of optimally fluoridated water? Can home water treatment systems (e.g., water filters) affect optimally fluoridated water supplies? The answer is yes to both. Read how you can avoid some of the pitfalls that may be preventing you from getting the maximum value of fluoride, in this article from the American Dental Association.
ADA statement on FDA toothpaste warning labels
The American Dental Association`s Council on Scientific Affairs believes that one part of the warning now required on fluoride toothpastes by the Food and Drug Administration (FDA) could unnecessarily frighten parents and children, and that the label greatly overstates any demonstrated or potential danger posed by fluoride toothpastes. The label language, "If you accidentally swallow more than used for brushing, seek professional help or contact a poison control center immediately," is now required on all fluoride toothpastes. But the ADA, in a letter sent to the FDA last year, pointed out that a child could not absorb enough fluoride from toothpaste to cause a serious problem and that the excellent safety record on fluoride toothpaste argues against any unnecessary regulation.
Enamel fluorosis
According to the American Academy of Pediatric Dentistry, a child may face a condition called enamel fluorosis if he or she receives too much fluoride during the years of tooth development. Too much fluoride can result in defects in tooth enamel.
CDC web site provides information on community water fluoridation
People seeking information on whether their water system is fluoridated, can now find out by visiting a new Web site at the Centers for Disease Control and Prevention (CDC). The new feature, "My Water`s Fluoride," allows consumers in participating states to check out basic information about their water system, including the number of people served by the system and the target fluoridation level. Optimal levels recommended by the U.S. Public Health Service and CDC for drinking water range from 0.7 parts per million (ppm) for warmer climates, to 1.2 ppm for cooler climates accounting for the tendency to drink more water in warmer climates. States that are currently participating include Arizona, Colorado, Delaware, Florida, Georgia, Illinois, Indiana, Iowa, Maine, Massachusetts, Michigan, Minnesota, Nebraska, New Hampshire, Nevada, North Dakota, Oklahoma, Pennsylvania, and Wisconsin.
For more information about fluoride in our drinking water in Mill Creek Washington, please contact Dr. Chad G. Slocum DDS or Sara M. Lundgaard DDS at Penny Creek Family & Cosmetic Dentistry.