My Blog
Posts for tag: retainer
By Penny Creek Family and Implant Dentistry
July 22, 2018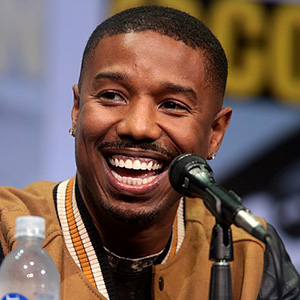 Some moviegoers have been known to crunch popcorn, bite their fingers or grab their neighbor's hands during the intense scenes of a thriller. But for one fan, the on-screen action in the new superhero film Black Panther led to a different reaction.
Sophia Robb, an 18-year-old Californian, had to make an emergency visit to the orthodontic office because she snapped the steel wire on her retainer while watching a battle scene featuring her Hollywood crush, Michael B. Jordan. Her jaw-clenching mishap went viral and even prompted an unexpected reply from the actor himself!
Meanwhile, Sophia got her retainer fixed pronto—which was exactly the right thing to do. The retention phase is a very important part of orthodontic treatment: If you don't wear a retainer, the beautiful new smile you're enjoying could become crooked again. That's because if the teeth are not held in their new positions, they will naturally begin to drift back into their former locations—and you may have to start treatment all over again…
While it's much more common to lose a removable retainer than to damage one, it is possible for even sturdy retainers to wear out or break. This includes traditional plastic-and-wire types (also called Hawley retainers), clear plastic retainers that are molded to fit your teeth (sometimes called Essix retainers), and bonded retainers: the kind that consists of a wire that's permanently attached to the back side of your teeth. So whichever kind you use, do what Sophia did if you feel that anything is amiss—have it looked at right away!
When Black Panther co-star Michael B. Jordan heard about the retainer mishap, he sent a message to the teen: "Since I feel partly responsible for breaking your retainers let me know if I can replace them." His young fan was grateful for the offer—but even more thrilled to have a celebrity twitter follower.
If you have questions about orthodontic retainers, please contact our office or schedule a consultation. You can read more in the Dear Doctor magazine articles "The Importance of Orthodontic Retainers" and "Bonded Retainers."
By Penny Creek Family and Implant Dentistry
July 24, 2011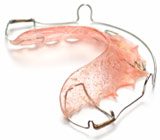 The much anticipated day has arrived: your child's braces have been removed. You are really happy with the way your son's or daughter's smile looks now. All the time, money, and discomfort of having teeth straightened have been well worth it.
But did you know that the teeth could relapse into their old positions if your child doesn't wear a retainer every night?
Why is wearing a retainer necessary?
It is important for both you and your child to understand the reason for wearing a retainer. It has to do with how orthodontia works in causing teeth to move to more satisfactory positions.
The reason that orthodontia ("ortho" – straight, "odont" – tooth) works is that the tissues holding teeth in place are living and keep remodeling themselves. Teeth are suspended in the jawbone by the periodontal ligament ("peri" – around, "odont" – tooth), which suspends the tooth by extending from the cementum of the tooth on one side into the bone on the other. Cementum is the thin layer of calcified tissue covering the dentin of the root. When light forces are placed on it, the periodontal ligament can reform itself and adapt to the pressures it is under.
Orthodontists know how to keep the pressures during orthodontic treatment light enough to cause movement that is slow and steady but not so strong that the tissues are damaged. If too much force is applied, the process can cause damage to the periodontal tissues and tooth roots.
When the teeth have moved to their desired positions, they will continue slowly moving. The purpose of a retainer is to stabilize the teeth in their "finished" position. They must be retained in this position long enough that the bone and ligament can completely re-form around them, a process that can take several months.
Make it clear to your child that a retainer won't have to be worn forever. Once your child understands that it is very important to wear the retainer for a few months in order to stabilize that attractive new smile, it should be easy to convince him or her to use it nightly.
Contact us today to schedule an appointment to discuss your questions about retainers. You can also learn more by reading the Dear Doctor magazine article "Why Orthodontic Retainers?"