My Blog
Posts for tag: sedation dentistry
By Penny Creek Family and Implant Dentistry
June 06, 2021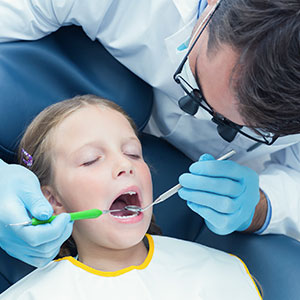 There are different ways to ease a child's potential nervousness with dental visits, like starting those visits around their first birthday or seeing a pediatric dentist who specializes in children. But even doing those things won't guarantee your child won't develop some form of dental anxiety, which could complicate their dental care.
To help make appointments easier for anxious children, many dentists use conscious sedation as a means of helping them relax. With this technique, the dentist administers a mild sedative to the child to take the edge off their nervousness, while allowing them to remain awake during treatment.
Sedation isn't anesthesia, the means we use to stop pain during treatment (although sedation may be used with anesthesia). Rather, sedation reduces emotional fear and anxiety. And unlike general anesthesia, a sedated child can still breathe without assistance and, depending on the depth of the sedation, respond to physical and verbal stimuli.
In most cases, children are administered sedation medications by mouth, usually as a syrup, although on occasion it might be delivered intravenously with an IV. The dose is usually given some time before their treatment session after the dentist has evaluated them. Dentists mostly use mild sedatives like Midazolam or Hydroxyzine with very little risk of side effects for children.
During the procedure, a designated staff member continually monitors the child's vital signs. Besides heart rate, pulse and respirations, they may also check the child's exhaled carbon dioxide levels to ensure they're breathing normally.
After the treatment session is over, staff will continue to monitor the child until their vital signs return to pre-sedation levels. If the child is of driving age, they'll need someone to drive them home. Children who've been sedated should remain home for the rest of the day, but they can usually return to school the next day depending on what kind of dental work they've undergone.
Dentists follow strict protocols for pediatric sedation adopted by the American Academy of Pediatrics, the American Dental Society, and the American Academy of Pediatric Dentistry. In addition, many states have also established processes for administering sedation therapy. It's a safe and effective method to ease a child's anxiety over their dental visit.
If you would like more information on making dental visits easier for kids, please contact us or schedule an appointment for a consultation. You can also learn more about this topic by reading the Dear Doctor magazine article "Sedation Dentistry For Kids."
By Penny Creek Family and Implant Dentistry
October 02, 2011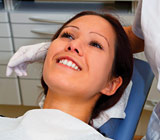 When it comes to patient comfort, one of the most important developments of the 21st century has been sedation dentistry, which enables you to relax in both mind and body allowing you to focus on feeling peaceful rather than anxious. And the prescription medications we use are some of the safest on the "therapeutic index" (the scale pharmacists and health professionals use to measure the safety of medications.) However, it is critical that we are aware of any medications you are already taking and your medical health and history, so let us know all about you so that we can avoid adverse (negative) reactions. Please note that we will take a full history to gain this information prior to any treatment or sedation — our utmost concern is your safety. During this time, it is vital that you are honest and feel comfortable sharing your responses to our questions. It's also our way of getting to know you and the first stage in relieving your anxiety. We will need to know all about:
All medical conditions for which you are currently being treated.
All prescription medications you are taking.
Over-the-counter (OTC) medications, remedies, or vitamins and/or supplements you are taking. This even includes aspirin, St. John's Wort, and Kava Kava. (Why? If taken daily for good heart health, aspirin thins your blood and thus may interfere with blood coagulation. And St. John's Wort and Kava Kava may be beneficial in helping relieve depression, but they can negatively impact how oral sedation medications work.)
Foods and drinks you consume, such as alcohol and even grapefruit (juice or the fruit), can negatively impact how your body responds to both your treatment and sedation medications.
And lastly, we need to know if you are a tobacco user — especially if you are a smoker. In addition to increasing your risks for oral and other cancers, tobacco can negatively influence the effectiveness of sedation medications.
To learn more about this topic, read the article "Oral Sedation Dentistry." Or you can contact us today to discuss your questions or to schedule an appointment.
By Penny Creek Family and Implant Dentistry
May 29, 2011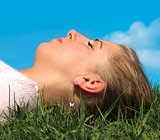 Unfortunately, going to the dentist may still be a fear and anxiety provoking experience for some people even with modern dental techniques — an interesting phenomenon given the fact that no one is born with fear. It is either a learned response based on personal experience or one that is literally imagined based upon hearing of another's treatment. However, regardless of how it develops, a person's perception is their reality. The good news is that we are here to both listen and to offer our patients the benefits of oral sedation (sedation dentistry) that allows relaxation of mind and body. Thus you can focus on feeling peaceful rather than anxious.
While research has shown that 75% of all people surveyed have at least a little fear about going to the dentist, 10-15% have a great deal of fear. In fact, some of these people experience so much fear that they will cancel dental appointments or never schedule in the first place. If the latter describes your feelings, we encourage you to ask us about sedation or comfortable dentistry so that you can receive the oral healthcare you need and deserve to maintain optimal dental health.
And this good news gets even better when you understand that oral sedation does not even involve injections (shots)! We typically administer oral sedation in one of two methods: by giving you a pill to swallow whole or by giving you a tablet to place under your tongue (sub-lingually) where it dissolves. Once the prescription medication takes effect, you will remain awake and aware of your surroundings; however, the medication will help you transition from feeling nervous to a more comfortable state of being. Most of our patients describe their experience as "comfortable" or "relaxation" dentistry due to how they feel during their treatment. Simply put, the anti-anxiety (anxiolytic) medication almost literally dissolves away your fears.
Want to learn more?
Contact us today to discuss your questions or to schedule an appointment. You can also learn more by reading the article "Overcoming Dental Fear & Anxiety."